Bugs, beware; you're no match for these back-to-school tips!
With kids heading back to the classroom, we think through all the tips that will help set them up for success, like making new friends and being prepared academically. But what about bugs? It's probably not the first thing on your mind, but it should definitely be taken into consideration. So, here are our top back-to-school tips for a bug-free year!
Back to School Tips for a Bug-Free Year
Inspect Play Spaces
Spiders, silverfish, and other bugs who like tight spaces can find their way into corners in the classroom and go unnoticed. Do a classroom sweep to ensure bugs haven't hidden away over the summer. No one wants a first-day-of-school friend with 8 legs coming out to greet them!
Check the Playground for Fire Ants
Remind your children to look out for fire ants during recess. Playgrounds and fields can be prone to ants. If they find an ant pile, have them point it out to a teacher so that proper precautions get taken and someone is called to remove the problem.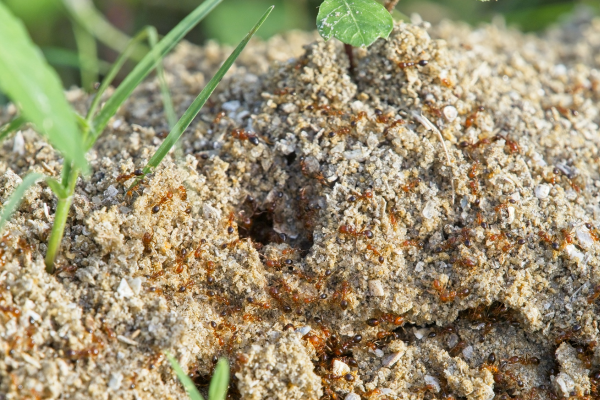 Stay on Top of Hand Washing
It's more than just the creepy crawly bugs we want to avoid; there are also the dreaded stomach or cold bugs to consider. Make sure children are washing their hands regularly and covering their mouths when they cough or sneeze. Washing up before meals and after play can help keep everyone healthy.
Have a Trusted Pest Control Company at Home
The first line of bug defense starts at home. With your home properly protected from pests, it will be harder for bugs to make themselves cozy if they happen to tag along in a school backpack. Ticks, lice, and bed bugs are some of the pests most feared will travel from school to home- having a trusted pest control company you can call in a time of need is helpful.
Send your Child with Bug Protection
Whether it's due to field day, a class trip somewhere outside, or your child is susceptible to bug bites, you may want to send them to school with an extra element of protection. This might look like mosquito patches or bands, insect repellents, or long sleeves and pants to keep them covered. Speak with your child's teacher to see what is allowed to come to school with them.
These are just a few back-to-school tips to avoid bugs of all kinds this year. We hope all students have a wonderful school year and can enjoy it as bug-free as possible!
Trusted Pest Control in Hilton Head, South Carolina
Hilton Head Exterminators has been serving the community since 1968. We take pride in what we do and make sure we are always well-educated on the bug populations in coastal South Carolina. If you have any questions about back-to-school pests to beware of, we are here to help!