Termite swarms? Increased bug activity? Get answers to pest control questions you may have!
Now that the weather is warming up, pest control company phones are beginning to ring all across the southeast. With everything from people wondering if what they are seeing is a termite swarm to new creepy crawlers coming up out of the woodwork, there are all kinds of questions that people need answered. As your trusted source for pest control in Hilton Head since 1968, we are here to answer some of the frequently asked pest control questions we get this time of year.
Frequently Asked Pest Control Questions
Why am I seeing so much bug activity right now?
Bugs hate colder weather. While we look forward to the warm weather of spring and summer, so do pests! Now that the winter chill is leaving and the weather is warming up, you may notice more insects and other pests around your home. Call your local pest control company at the first sign of any bug activity.
I may have swarming termites; does this mean there's an infestation?
Unlike seeing suspected termite dust or wondering if what you see is an ant or a termite, if you have a termite swarm, it will be hard to miss. These are mature termites that have grown wings and are now flying to look for a new place to build a colony, as the current one is full. If you notice termite swarms in your home, there is a well-established colony in or near your home, and it is time to call in the professionals. A technician will inspect your home, locate the colony, remove the termites, and assess the damage.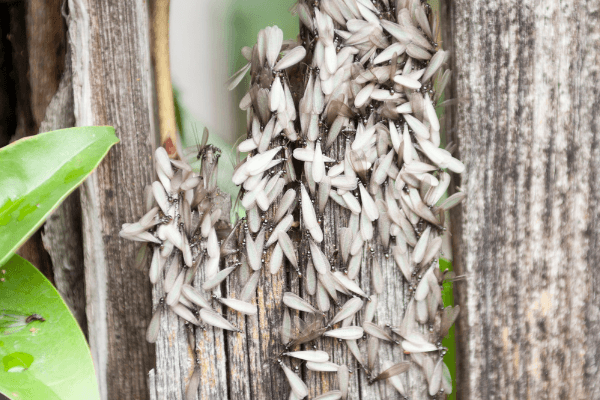 Pro Tip: In a place like Hilton Head, where termite activity is common, it is best to be preemptive about termites. Getting termite protection BEFORE they become an issue can help save you thousands, as termites can cause extensive damage without you even realizing they are there.
Is there anything I can do about mosquitos in my yard?
We get it; with the arrival of spring comes the excitement over backyard barbecues, evenings in the pool, and nights watching the sunset. However, no one wants the ever-pesky mosquito ruining the fun! Monthly mosquito control services are an excellent option for keeping mosquitoes to a minimum.
At Hilton Head Exterminators, we offer customized mosquito control services depending on your yard and your needs. Options include mosquito fogging services or our perimeter mosquito control buckets which work to not only kill the current population but also stop the breeding process. Are you planning a backyard party? There are also one-time treatments that can be done before a big event!
What can I do about cockroaches?
After lying dormant during the winter, you may notice a cockroach creeping its way in looking for a snack. Pest control services will help ward them off, but there are other things that you can do to ensure they stay out of your home. Making sure all food is well stored in airtight containers, eliminating sources of standing water, and not letting dirty dishes pile up are easy for keeping unwanted pests from popping by!
What other pests are common in South Carolina?
We've looked closely at some of the most asked-about pests common in South Carolina, but there are others to look out for too. These include:
Ants

Hornets and wasps

Ticks

Fleas
We know that can seem like a daunting list to worry about, but having a quality pest control company behind you can help ease much of the pest stress! We hope this answers some of the questions you may have regarding pest control. For any further pest control questions, please reach out!
Hilton Head, South Carolina Pest Control
At Hilton Head Exterminators, we offer effective pest control to Hilton Head Island, Bluffton, and across Coastal South Carolina. Serving our community since 1968, our skilled technicians are happy to answer any pest control questions you have. We spend time meeting with each of our patrons to ensure they know what is being done to care for their home and are always a phone call away for anyone looking for answers to pest-related issues!