Swarming termites in your South Carolina home; now what?!
In our last post, we shared information about Eastern and Formosan subterranean termites. They can be active in your home without you even knowing. Unfortunately, once you start noticing swarming termites in your South Carolina home, your house is already infested.
When do termites swarm in South Carolina?
Termite swarms are more likely to happen during the spring and summer months. Most termites will swarm at night, attracted to light in the dark. However, eastern subterranean termites will swarm during the day, especially after rain.
Why do termites swarm?
Termites swarm because their current colony is full. The winged termites, known as "swarmers," leave their colony to find a place to create a new one. 
What do I do if I see swarming termites?
If you see swarming termites in South Carolina, it is time to call in the professionals! The swarming occurs because termites are looking to build a new colony, which means an active colony is already well established nearby. A pest control technician will inspect your home for current termite activity, treat it to get rid of termites, and protect it from future problems.
South Carolina homes are very susceptible to termites. It's often a matter of when, not if, you will encounter a termite problem. The best means of protection is prevention and to arm yourself with a company you can trust, along with as much knowledge as possible. Here are a few "fun facts" about termites to keep in mind: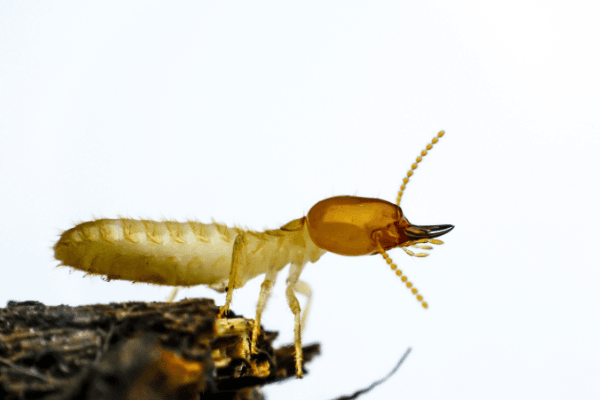 5 Interesting Termite Facts
Termites are practically dinosaurs. They have been on earth for over 250 million years.  

Termites are insomniacs; they never sleep! Termites are working on their colony around the clock. This is one of the things that makes them so dangerous because they can be well on their way to establishing themselves in your home before you know they are there.

Out of chicken?! Termites are high in fats and protein and are considered a delicacy in certain parts of the world. 

It burns!! Termites can not survive long in the sunlight. 

Mother to millions; a queen can lay up 2000 eggs per day. She is also the longest living insect on the planet and can survive up to 50 years. That's millions of babies!
Did you know any of those fun termite facts? 
Termite Prevention in South Carolina
Termites cause billions of dollars in damage to residential and commercial properties yearly. At Hilton Head Exterminators, we offer termite control on Hilton Head Island, Bluffton, and across Coastal South Carolina. Our skilled and certified termite control technicians utilize the most effective products and methods for termite treatment and prevention. Contact us for a free quote!